A fully connected EV charging ecosystem
Why choose EVerse?
EVerse takes the stress and hassle out of electrifying your network. Backed by all the tools you need to build EV charging into your business, EVerse can get your charging operation online and profitable in no time.

From hardware, to software, and all the advice and support in between, our in-house e-Mobility team have you covered.
Simple and complete EV charging solutions
Seamless to onboard and integrate
Scalable and flexible as your EV business grows
Sensible investment to unlock new revenue streams
How does it work?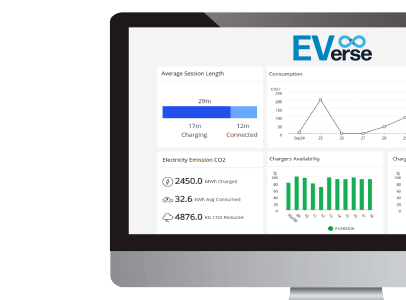 Charging Operations Management
User-friendly dashboard to oversee your charging operations, from anywhere, at any time
Visual operator dashboards
Manage your charge points and locations remotely
Monitor usage and location performance
Automated alert management system
Proactive problem resolution powered by self-healing algorithms
Open charge point protocol (OCPP)
Wide range of charging hardware supported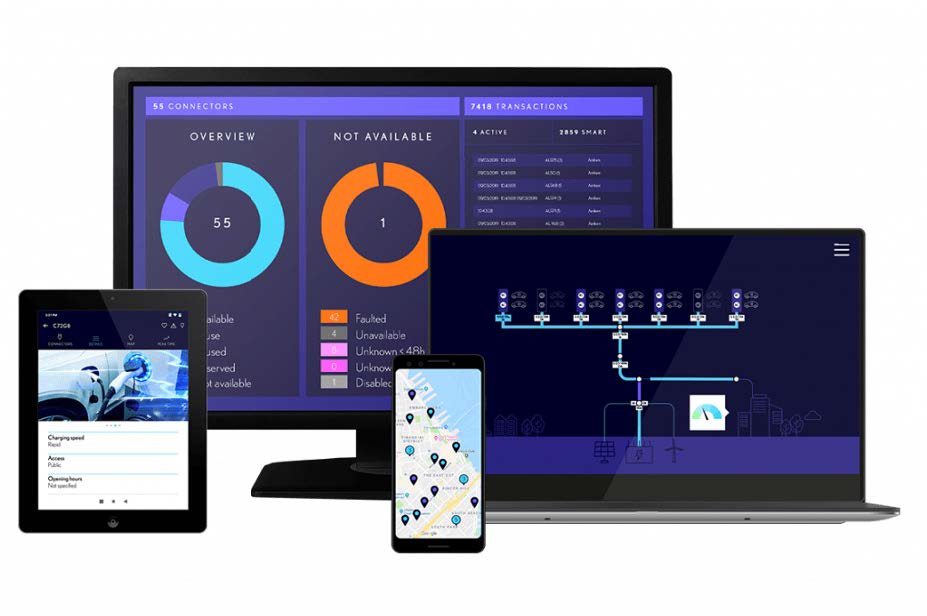 EVerse Driver App
Attract, impress and retain customers with the EVerse driver app. Pair the EVerse charger management platform with the EVerse end-user app to access valuable driver insights, and open your business to new revenue streams.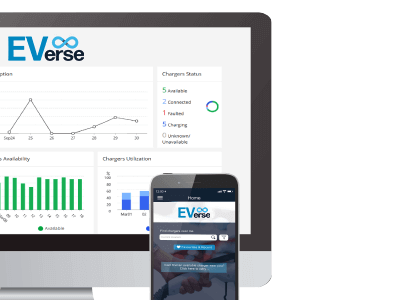 Payments and Billing
Flexible, user-friendly billing engine takes the stress out of accepting payments
Set your own pricing and tariffs (per minute, per kW/h, etc)
Multiple currencies supported
Various payment methods supported (credit cards, mobile pay, app etc)
Automated billing of charging sessions via the app
Related Alternative Energy Products